RESERVED - Rare Naruko kokeshi doll by Takase Tokio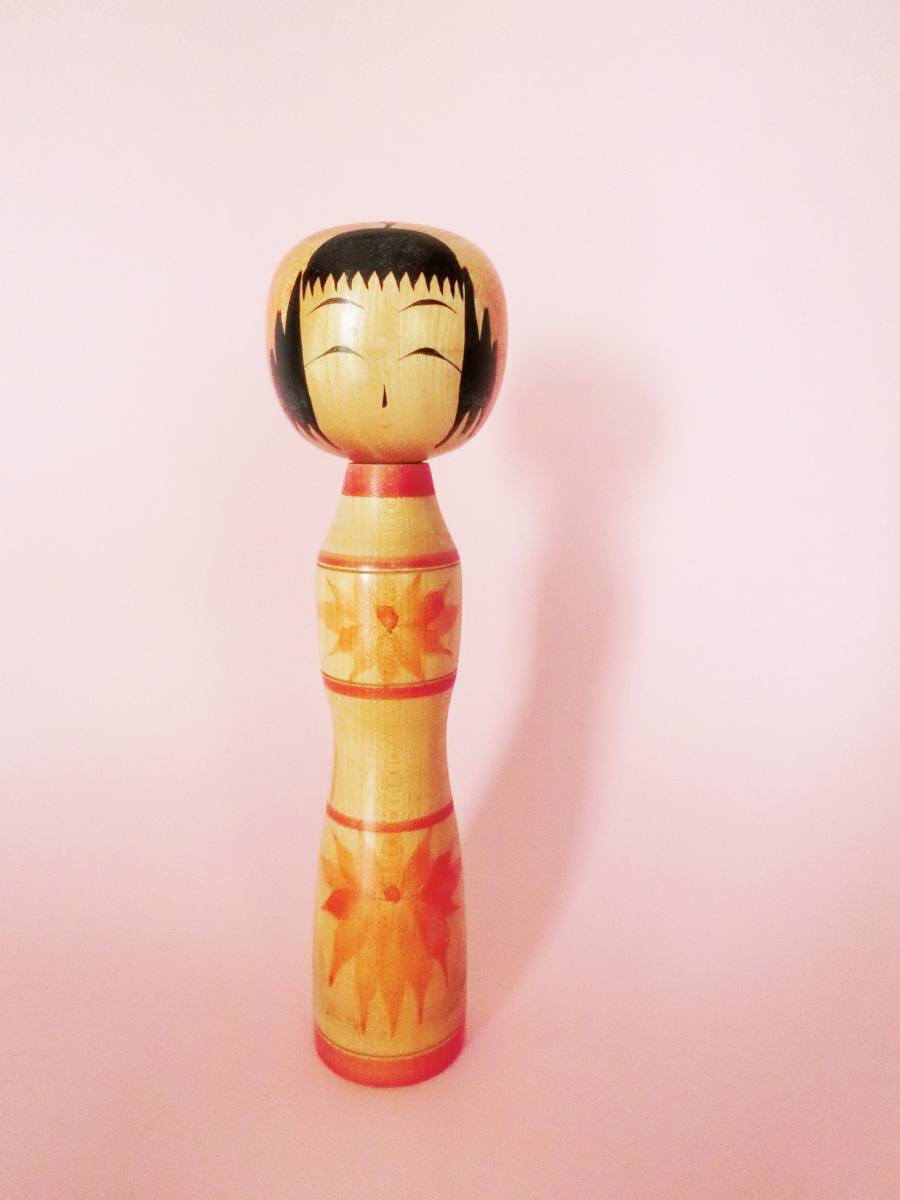 RESERVED - Rare Naruko kokeshi doll by Takase Tokio
RESERVED for Betty, thank you!
Takase Tokio (1928-2011) is a Naruko craftsman who lived in Aomori prefecture, near the Towada Lake. Maybe due to this unusual distance with the birth place of Naruko kokeshi (in Miyagi pref), he made his very own kind of Naruko kokeshi.
- 25 cm (9,8 in) tall and 5 cm (2 in) wide at the bottom
- Naruko style
- signed by the craftsman, Takase Tokio
- vintage, good condition.
Click here for more vintage dolls.
Do you have a question on this item? Please reach out! You could also read how to order on Folkeshi, and review my policies!
RESERVE pour Betty - merci !
Takase Tokio (1928-2011) est un artisan Naruko qui vivait dans la préfecture d'Aomori, près du lac Towada. Peut-être du fait de cet éloignement avec le centre de production du style Naruko (dans la préfecture de Miyagi), il a élaboré sa propre version du style Naruko.
Détails
- 25 cm de haut et 5 cm de diamètre à la base
- style Naruko
- signé par l'artisan, Takase Tokio
- vintage, bonne condition.
Consultez ici toutes les poupées kokeshi anciennes.
Vous avez une question sur cet objet ? Contactez-moi ! Vous pouvez aussi lire comment commander sur folkeshi, et parcourir mes CGV !
Browse the categories: