Tiny kokeshi doll in traditional, Naruko style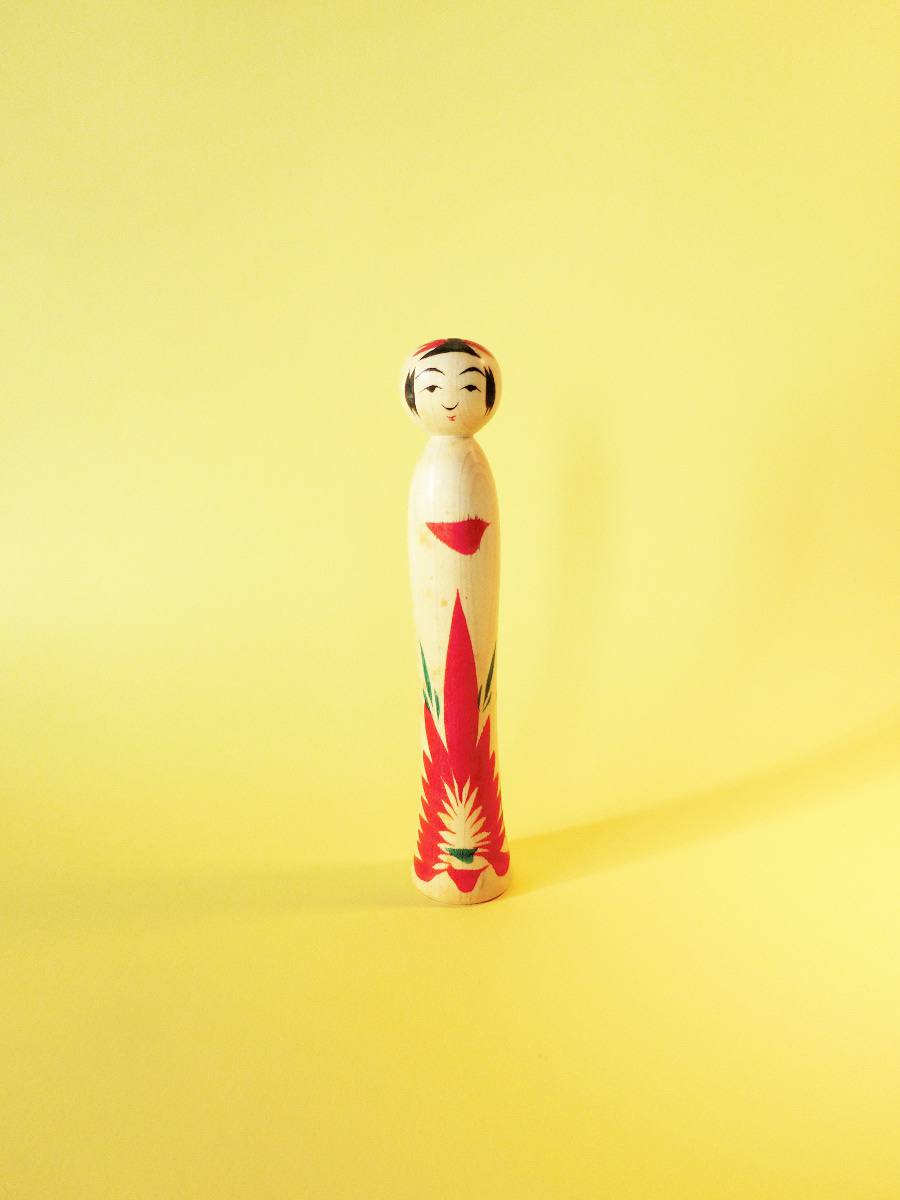 Tiny kokeshi doll in traditional, Naruko style
A small kokeshi doll in Naruko style, in a single piece of wood, made by Oonuma Hideo, born in 1930.
- 14 cm (5,5 in) tall and 2,6 cm (1 in) wide at the bottom
- Naruko style
- signed by the craftsman, Onuma Hideo
- vintage, good condition.
Click here for more vintage dolls.
Do you have a question on this item? Please reach out! You could also read how to order on Folkeshi, and review my policies!
Une petite kokeshi d'un seul tenant, réalisée par l'artisan Oonuma Hideo (style Naruko), né en 1930.
Détails
- 14 cm de haut et 1 cm de diamètre à la base
- style Naruko
- signé par l'artisan, Oonuma Hidenori
- vintage, bonne condition.
Consultez ici toutes les poupées kokeshi anciennes.
Vous avez une question sur cet objet ? Contactez-moi ! Vous pouvez aussi lire comment commander sur folkeshi, et parcourir mes CGV !
Browse the categories: