Kokeshi and poem postcard by Edith Silva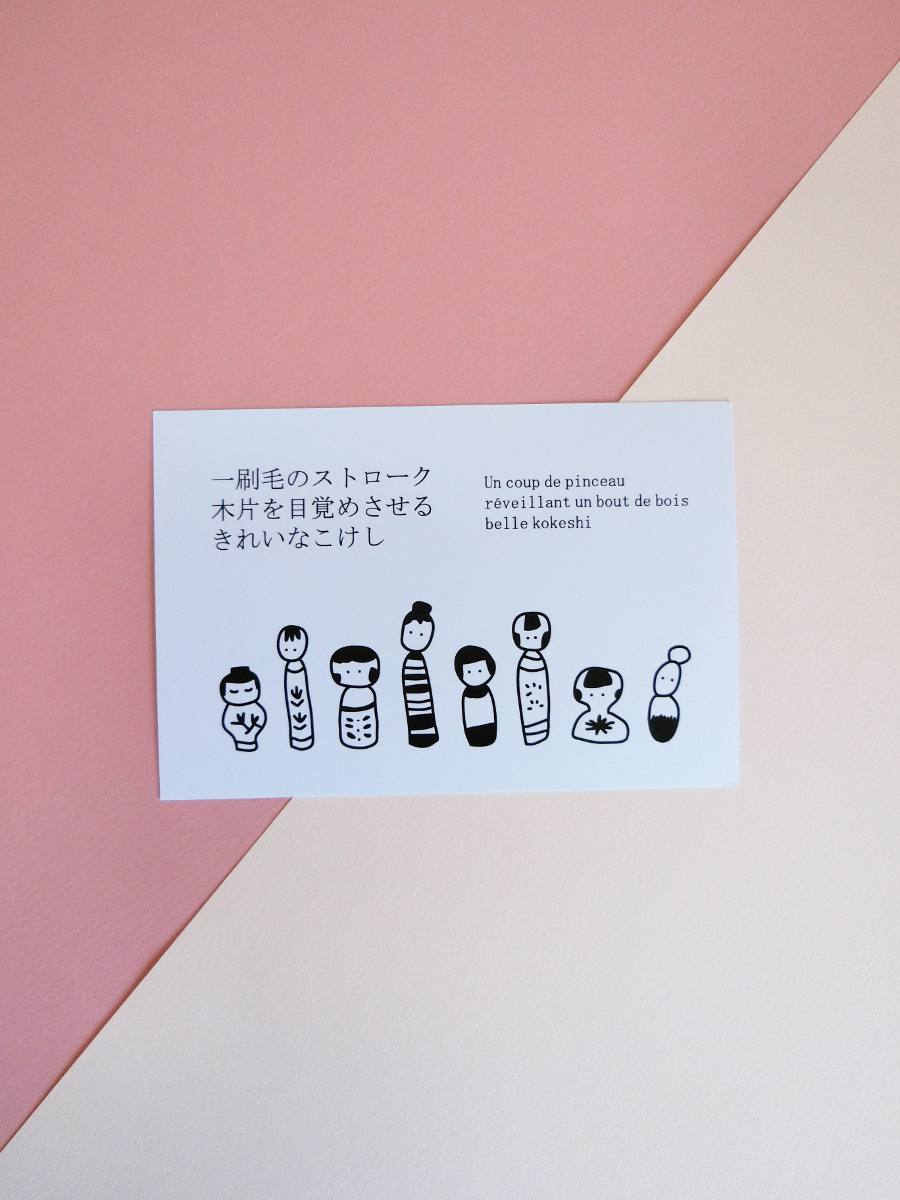 Kokeshi and poem postcard by Edith Silva
"A brush stroke / Giving life to a piece of wood / Pretty kokeshi". This haïku by illustrator and artist Edith Silva describes the magic happening in kokeshi makers studios! Edith travelled at length in rural Japan, keeping her impressions of the country recorded through haikus and illustrations. She wrote this one, and illustrated it, especially for Folkeshi.
Specifics:
- postcard in a plastic sleeve
- haiku in Japanese and French
- by the artist Edith Silva
- size : 10 x 15 cm (3,9 x 4,9 in)
Click here to browse the stationery section.
Do you need more info before ordering? Read how to order on Folkeshi, and review my policies!
"Un coup de pinceau / réveillant un bout de bois / belle kokeshi". Ce haiku original d'Edith Silva, artiste et graphiste, évoque parfaitement la magie qui opère dans les ateliers des artisans kokeshi... Edith a parcouru le Japon rural et a capturé ses impressions sous formes de courts poèmes et d'illustrations. Elle a écrit celui-ci, et réalisé l'illustration, spécialement pour Folkeshi.
Détails :
- carte postale sous blister
- haïku en japonais et en français
- par l'artiste Edith Silva
- dimensions : 10 x 15 cm
Cliquez ici pour retourner à la section Papeterie !
Besoin de plus d'infos ? Lisez comment commander sur folkeshi, et parcourez mes CGV !
Browse the categories: