Poupée kokeshi Yajiro par Kamata Minae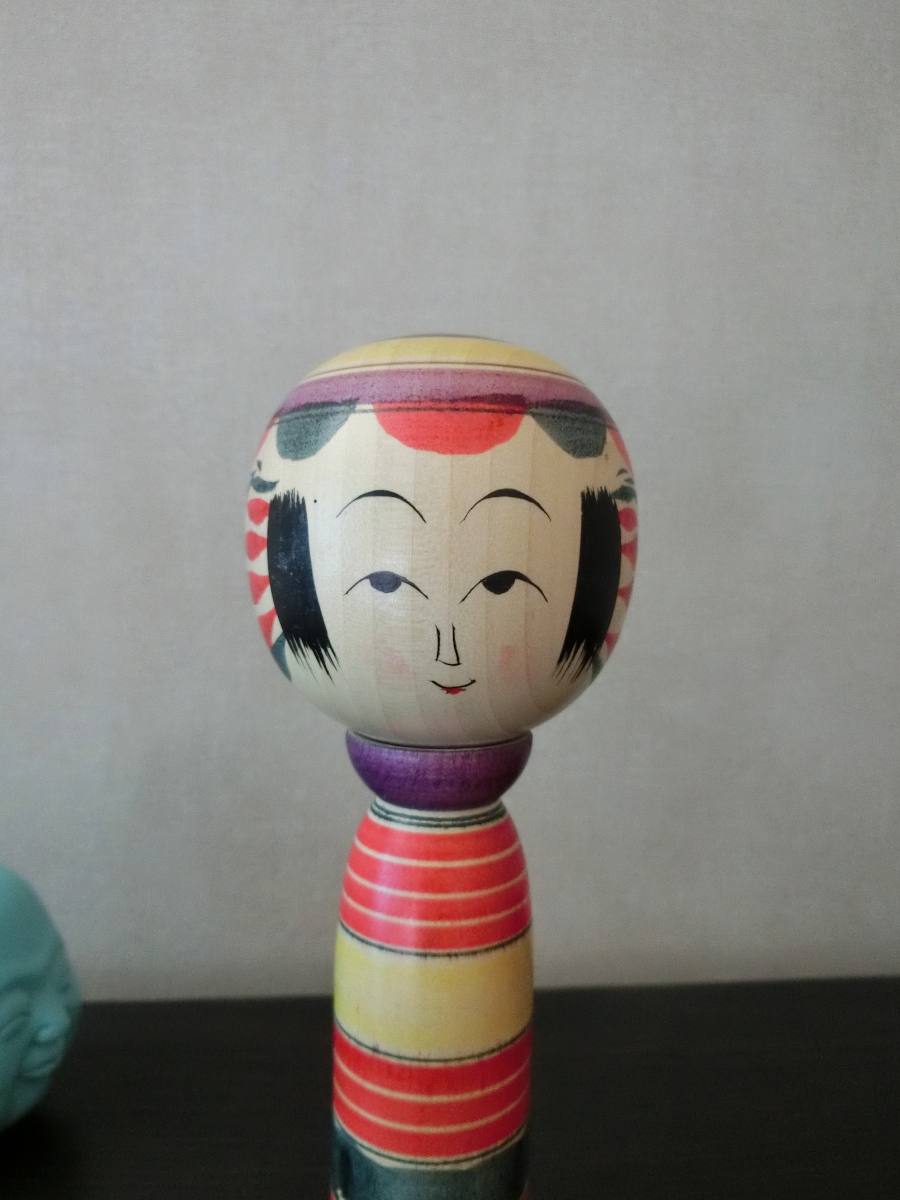 Poupée kokeshi Yajiro par Kamata Minae
Kamata Minae is a kokeshi craftswoman from Shiroishi, in Miyagi prefecture. She has been making kokeshi along her husband for years, but has now retired. Minae-san draws larger eyes than her husband, Kamata Takashi.
This kokeshi sat in her kokeshi studio for a while, but is still in a very good condition. In this design, the kokeshi has a kind of scarf, painted in purple.
- Handcrafted by Kamata Minae, aYajiro artisan
- 18cm (7,1 in) tall, 3,6 cm (1,4 in) wide at the bottom
- Dogwood and dyes, waxed.
Click here for more kokeshi fresh from the workshop!
Do you need more info before ordering? Read how to order on folkeshi, and review my policies!
Kamata Minae est une artisane de la ville de Shiroishi, dans la préfecture de Miyagi. Pendant des années, elle a fabriqué des kokeshi aux côtés de son mari, mais a maintenant cessé son activité. Ils ont un style très proche, mais Minae-san peint des yeux plus grands que son mari, Kamata Takashi.
Cette kokeshi a patienté quelques temps dans son atelier, mais est encore en excellente condition. Elle porte un genre de foulard, peint en violet.
- Fait à la main par Kamata Minae, artisane Yajiro
- 18 cm (7,1 in) de haut, 3,6 cm (1,4 in) de diamètre à la base
- En bois de cornouilier et encres, cire.
Cliquez ici pour plus de poupées tout juste sorties des ateliers !
Besoin de plus d'infos ? Lisez comment commander sur folkeshi, et parcourez mes CGV !
Browse the categories: